HIPAA Compliance
HIPAA – Not Just for Medical and Healthcare Doctors and Dentists
OVERVIEW
Over 700,000 emergency medical clinics, hospitals, dentist offices, nursing homes, and other healthcare facilities are required under the law to perform a specialized IT risk assessment to fulfil requirements of HIPAA – The Health Insurance Portability and Accountability Act.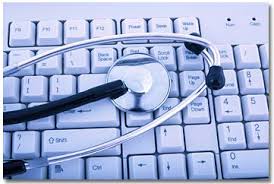 Included amongst these are 2 million additional companies that do business with these types of organization, like IT service providers, documents and data storage companies, paper shredding companies, accountants, collections agencies, attorneys, and others. Plenty of these companies are unaware of their legal obligations!
The former director of the Office for Civil Rights (OCR) at the U.S. Department of Health and Human Services Leon Rodriguez was enforced these regulations for the HIPAA and HITECH. Once Rodriguez stated that "failure to perform a comprehensive, thorough risk analysis and then to apply the results of that analysis," was what caused most audit failures.
Biztek Solutions' HIPAA assessment is our automated collection of information and essential network data obtained via observations, surveys, and photographs. Our software features a built-in HIPAA risk and liability assessment engine that autonomously creates a total set of the pertinent documents that make up a comprehensive HIPAA IT assessment including: HIPAA Risk Analysis, HIPAA Management Plan, HIPAA Policy and Procedures, Evidence of HIPAA Compliance, and all other needed supporting documentation. We process loads of reports at the click of a mouse saving you time and increasing productivity.
While no company can guarantee 100% HIPAA compliance, having the ability to produce reports showing periodic HIPAA audits in your business can greatly reduce the chance of high fines IF your company is audited and found to be out of compliance.
We recommend quarterly HIPAA audits in order to maintain your compliance as things are always moving and changing within your organization.
Ready to schedule your first HIPAA Compliance Assessment? Contact us today!